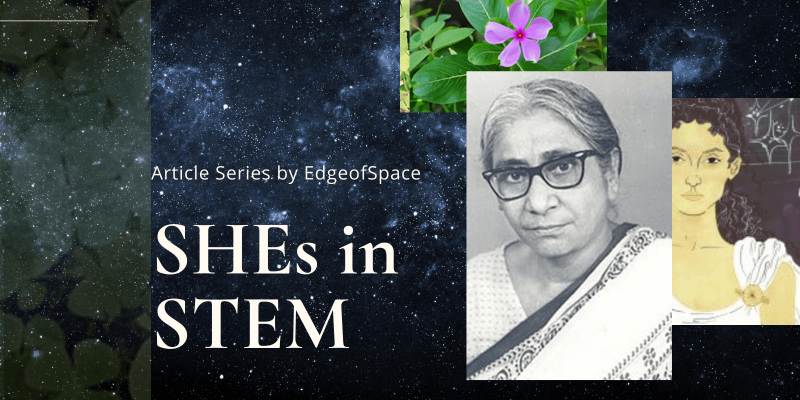 SHEs in STEM (1)
article series by Sanjukta Mondal
Most of us might have come across the black and white images with hashtags "womensupportingwomen", so I thought why not jump on the bandwagon and spread the flavor beyond Instagram.
Before you start reading this, I would like you to take a minute and count the number of "Scientists" you know off the top of your head, GO! STOP! Now, how many of them were women (other than Madam Curie)? Was it more than zero? Then, congratulations! You are one of a kind! But if it was less than that don't worry, it's not your fault, even Google struggles at it.
There is no denying that gender discrimination is everywhere. Yes, even in the honorable field of science where people can think beyond imagination but not gender roles. As a generation, the least we can do is acknowledge the problem and in our little ways try to dilute this problem by uplifting women around us. All of us need to celebrate the spirit and dedication of the women who came before us to break the gender barriers, change the world, and lay this path for us. So, through a series of articles why don't we get to know a little bit more about the women(an inclusive but not exhaustive list) who went against all odds of the society and dedicated their lives for their love for Science.
Let's hop on to the journey that takes us back to late 370 AD, Egypt.
1) Hypatia of Alexandria: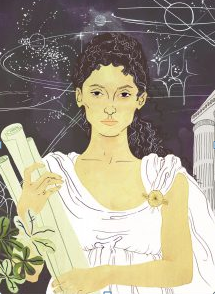 The life of Hypatia, the great female scholar of Alexandria is still lost to history but whatever is available is enough to establish her greatness as a mathematician, astronomer, and philosopher. She lived in an era where organized religion superseded knowledge and education. Her father, Thoen was one of the most renowned scholars of his time. He was a mathematician, astronomer and a teacher who refused to impose gender roles thought appropriate for women at that time on his daughter. He brought her up in an environment of thought and free-thinking.
Hypatia absorbed everything her father could teach her about the mathematics and sciences and surpassed his knowledge at a very young age. Her eloquence drew crowds and also noblemen from the distant places to receive education under her guidance in the Alexandria University. She worked on commentaries on the Euclidean geometry alongside her father and was also one of the pioneers to have fine-tuned the concepts of Conic Sections.
Synesius, a Greek bishop of Ptolomese, who was also a student of Hypatia in his accounts credits her for the invention of the hydro-scope (now hydrometer,an instrument used to measure liquid's specific gravity) and a form of the astrolabe (an instrument used in navigation and astronomy to determine the position in latitude and local time).
She was also a celebrated philosopher who preached the principles of Plato.But everything she established for herself came crumbling down when the Roman emperor established Christianity as the religion of the state. So, during the times of great religious outbreaks of violence, in 415 AD, Hypatia was brutally executed because the monks considered her to be a witch since her beliefs didn't coincide with theirs. Hypatia was a woman whose knowledge eclipsed that of many of her contemporaries, she was a feminist and a martyr of science.
2) Dr. Asima Chatterjee: The woman who said "I wish to work as long as I live."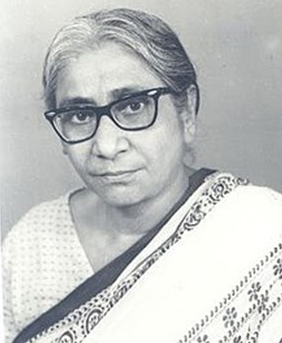 During my bachelor's every day before entering the lab I would see this picture hung in the Notable Alumni section of the department. Most of them had a doctor before their names. But it wasn't until a lazy afternoon when I googled all the names on that display and realized how special the portrait of this lady was. Dr. Asima Chatterjee was the first woman in India to receive a Doctorate of Science (D.Sc) in British India.
She was born on September 23, 1917, in Calcutta. She grew up in a middle-class family where her father was a doctor and mother was a homemaker. Contrary to the social norms of the times, which confined women only to a kitchen, her parents encouraged her to pursue education. She completed her bachelor's with honors in chemistry from Scottish Church College, Calcutta in the year 1936. She didn't stop there, even though she faced a lot of resistance from the society she went ahead and received her master's degree in Organic chemistry from the University of Calcutta(CU), in the year 1938. Not many women studied chemistry at that time, it was a man's club but Asima went ahead and enrolled herself in organic research.
Her father's interest in botany piqued her interest since she was a child. So, during her doctoral thesis, she researched on natural plant derivatives/products and synthetic chemistry. She worked with Acharya Prafulla Chandra Roy ( father of chemical science in India) and Prof. Satyendranath Bose (a world-renowned physicist, "Bosons" were coined after him) as a doctoral student. Then the year 1944 she received her doctorate from CU and she created history, becoming the first woman to receive a D.Sc from an Indian university. The next year she got married to a well known physical chemist, Dr. Baradananda Chatterjee. They had a daughter named, Julie but motherhood didn't stop her from working in the laboratories. She continued her work studying the medicinal properties of Indian plants while establishing the department of chemistry of Lady Brabourne College (one of the top institutes for women's education in India).
She even spread her wings outside the nation and worked at reputed institutes and collaborated with eminent scientists.She worked on carotenoids and provitamins at Caltech, the USA with L.Zechmiester, on naturally occurring glycosides with L.M Parks at the University of Wisconson, USA, , and on biologically active alkaloids with Paul Kelnerat the University of Zurich. After she returned to India she dedicated her life to the development of natural products and drugs for epilepsy, malaria, and chemotherapy. She developed one of the most successful anti-epilepsy drug called "Ayush-56" from Marsileaminuta (a) and she successfully extracted vinca alkaloid from Madagaskar periwinkle (b) that would later be used in chemotherapy. In 1967 she went through immense emotional tragedy when she lost both her father and her husband within a span of 4 months. But she eventually recovered with the help of her students, colleagues, and her staff and said "I wish to work as long as I live." She spearheaded the study of biologically active alkaloids even when the science in India was going through a rough patch. It is said that she invested her own savings to continue the research on drugs.

She was a recipient of the Padma Bhushan award, and the first woman to be elected as the General President of the Indian Science Congress associations, alongside many other awards and scientific achievements. She was nominated by the president as a member of the Rajya Sabha. The world lost this chemist in the year 2006, at the age of 90. But her works and life not only inspired her daughter but also many other women in India to take up physical science. In 2016, Google honored the woman who kindled many firsts for the woman of India with a doodle on her 100th birthday.