SHEs in STEM (2)
article series by Sanjukta Mondal
Emilie du Chatelet, a brilliant mathematician, and physicist who wrote the first French translation of Newton's Principia Mathematica, once said, "Let us choose for ourselves our path in life, and let us try to strew that path with flowers."In the second edition of SHEs in STEM let's rendezvous with two more trailblazing women of science.
"Let us choose for ourselves our path in life, and let us try to strew that path with flowers"

— Emilie du Chatelet
---
3) Janaki Ammal,a botanist, cytogeneticist and the sweet in your sugar: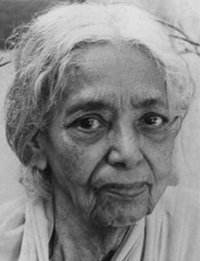 On November 4th Dewan Bahadur Ek Krishnan and Deviammal of Tellichery(now Thalassery), Kerala welcomed their 10th child, and 80 years later in 1977, she became the first female scientist to get the Padma Shri award. This the story of Janaki Ammal, a botanist and a cytogeneticist who changed the way women in science were perceived in India and abroad. Ammal belonged to one of those matrilineal families in Kerala that encouraged women to pursue education. Ammal moved to Madras (now Chennai) to obtain her bachelor's in botany from Queens Mary College, she also received an honors degree from Presidency University in 1921.After obtaining her degree she taught at the Women's Christian College(WCC) for a while before she took off to the US, after receiving the Barbour scholarship from the University of Michigan.
Even though she belonged to a progressive family her decision to move to the US to do masters faced some backlash. Women in those times were expected to start a family soon, she was approached with many marriage proposals one of which was from her cousin. But she looked the other way and chose to dedicate her life to science. Her travel to reach Michigan wasn't smooth sailing, though she was in the US with an esteemed scholarship she was detained in Ellis Islands with many other immigrants. But was let free after being mistaken for an Indian princess due to her beautiful traditional silk saree and long dark tresses.
After completing her masters from the University,she returned to India in 1925 and continued teaching in WCC, until she received another offer from the University of Michigan to work on her doctoral thesis. In 1931 Janaki Ammal made history in two nations, she became the first woman in the US to get a D.Sc (Doctorate of Science) in Botany and the first-ever woman from India to have a D.Sc. She came back to India and soon started working as a geneticist at Imperial Sugarcane Institute, Coimbatore.
Even though India was producing sugar at that time it used to import sugarcane from southeast Asian countries because the sugarcane found in India at that time wasn't very high yielding. Ammal worked in the species Saccharum officinarum, sugar cane native to India, and created a high yielding strain of sugarcane by cross-breeding dozens of plants with sugarcane in her laboratory. She also helped in developing drought and disease resistant breeds of sugarcane paving path for India to become the second-largest exporter of Sugar in the world.
She moved to London's John Innes Institute after she gained recognition due to her work at the Imperial Sugarcane Institute. Another reason behind her decision to settle in London was the discrimination she faced among her peers due to her marital status, gender, and the caste she belonged to. At the John Innes Institute, she collaborated with a renowned eugenicist and geneticist- Cyril Dean Darlington. Together they published the "Chromosome Atlas of Cultivated Plants" which is considered to be the word of god for many biologists, to date.She was a fighter when it came to her work ethic. During the WWII night bombings in London, she would hide under her bed during the bombings and the very next morning return to work draped in traditional Indian sarees and a neatly tied bun.
In 1946 the Royal Horticulture Society offered her a paid position as their cytologist, where she worked on cross-breeding many garden plants, especially a variety of Magnolia blossoms. Honoring her contribution in the field a breed of magnolia flowers was named Magnolia Kobus Janaki Ammal. Every year the breathtaking white and delicate magnolias bloom every spring and adorn the Kew Gardens in London.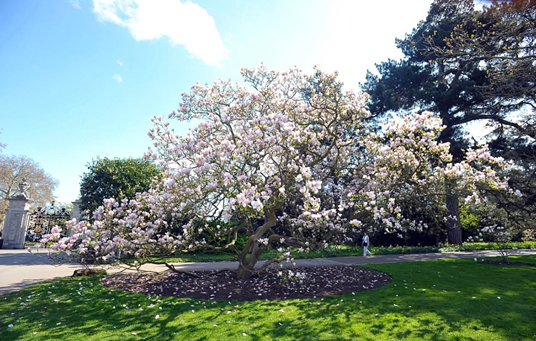 The then prime minister Pandit Jawarharlal Nehru invited her to India back in 1951 to work at the Botanical Survey of India, Kolkata. After her retirement, she went on to hold important positions in Atomic Research Station at Trombayand Centre for Advanced Study in Botany, University of Madras, and Indian National Science Academy, Delhi.
Janaki Ammal lived her life on Gandhian principles and worked till the last day of her life. So, the next time you add a spoonful of sugar to your chai/coffee or when you are enjoying your slice of caramel cheesecake, remember the name Dr.EdavaletKakkat Janaki Ammal.
4) Alice Ball, the chemist whose life wasn't long but was undeniably big: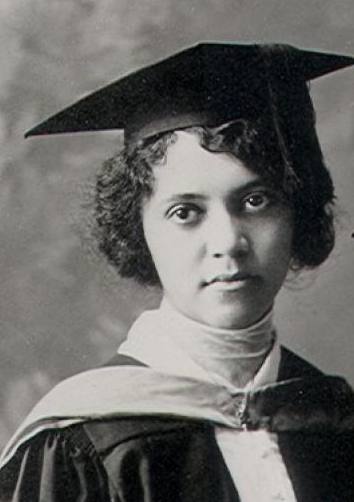 Alicia Augusta Ball was born in 1892, Seattle, in the USA. She grew up in a middle-class African-American household with two other siblings. Her father was a James Ball was lawyer, mother Laura was a photographer and her grandfather James Ball Sr was a famous photographer who documented the lives of African-American people. Ball Sr. was one of the pioneers who practiced daguerreotype photography, which instead of photography plates used metal plates with a mirror like surface for developing images. Alice Ball's first interaction with chemistry started at a very young age when she observed her mother and grandfather use chemicals to develop photographs, as she grew up she helped them in mixing chemicals and processing plates.
In 1903 her family moved from Seattle to Hawaii in hopes of alleviating her grandfather's arthritis but returned soon after his death. Alice graduated from Seattle High School in 1910 with exceptional grades in sciences. She did her bachelor's at the University of Washington and obtained undergraduate degrees in pharmaceutical chemistry (1912) and pharmacy (1914). During her pharmacy course, she published a 10-page article along with her instructor in the Journal of American Chemical Society, which is to date one of the most prestigious journals. This was one a proud moment for womankind because not many women pursued chemistry at that time, and publishing scientific literature was a huge leap forward for her gender and race.
She received scholarship offers from the University of California Berkeley and the University of Hawaii and chose to do her master's from the latter.For her master's thesis, she worked on the extraction of the active ingredients of Piper methysticum (Kava or awa) plant, whose extracts had narcotic properties. In 1915 she graduated from the University of Hawaii to become the first African American woman and the first American to have an M.S degree in chemistry. Soon after she graduated she started teaching at the university's department of chemistry and continued her research under Aurthur L Dean.
Hansen's disease or leprosy which is bacterial skin disease was creating havoc in the United States. Once diagnosed people were sent to leper colonies or islands for the rest of their surviving life as the disease was contagious and there was no proper cure available for it. Sometimes families held funerals before their loved ones left for the islands. Molokai island in Hawaii was one such place where leprosy patients were sent for treatment. The only known medicine for leprosy was chaulmoogra oil, which was used in Indian and Chinese medicine to tackle leprosy.
The problem with oil was that it had a horrible taste which made it impossible to be ingested orally and its consistency was too thick to be injected. Injecting the oil would lead to the formation of blisters and burns on the skin was the oil wasn't soluble in the bloodstream. Due to Alice's works on the kava extracts Dr. Harry T. Hollmann, a surgeon at Kalihi Hospital in Hawaii approached Ball to help him improve the ways to administer the chaulmoogra oil with fewer side effects.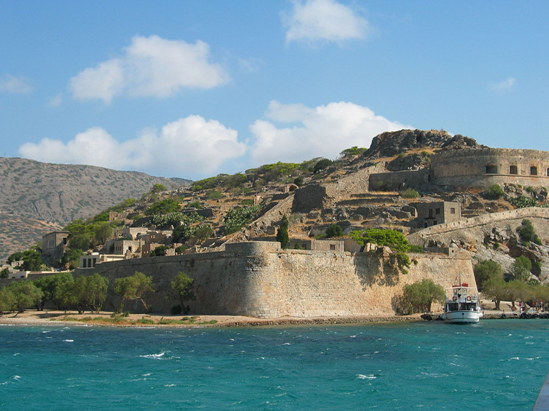 At the age of 23, Alice ball came up with a solution to the problem by isolating a water solubleethyl ester extract from the chaulmoogra oil, using the "Ball method". The ball method involved saponification of the fatty acids of the chaulmoogra oil to obtain their potassium salts. Followed by purification and re-crystallization of the salts. This form of the extract was not only inject-able but also easily absorb-able by the bloodstream. This helped thousands of leprosy patients get better. She saved many lives but destiny had something else planned for her. She died in 1916 at a young age of 24. After her death, her research instructor Dr. Dean published her findings on the method of isolation of water-soluble extract of chaulmoogra oil. The papers were widely accepted and mass production of the medication began. But there was one crucial thing missing from the scenario for many years, Alicia Ball's name was nowhere to be seen on those papers, Dean even renamed the technique to "Dean method". But later in 1920s, Dr. Hollman called out the "Dean method" and reclaimed Alicia's contributions to the field.
It was because of the young dynamic scientist, Alicia Ball that thousands of leprosy patients got a second shot at life and could home back to their families. In 2007 Ball was posthumously honored with the Regents' Medal of Distinction. To mark her contributions the University of Hawaii-Mānoa has established the Alice Augusta Ball scholarship for students pursuing chemistry, microbiology, and biology. And in Hawaii, every 29th of February is celebrated as "Alice Ball Day".