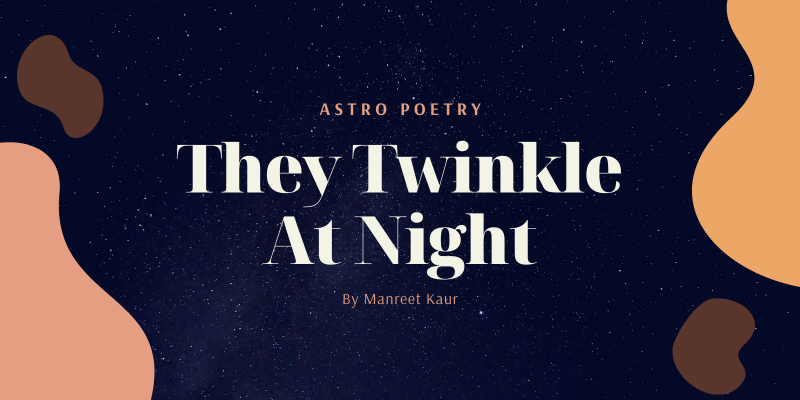 They Twinkle At Night
By Manreet Kaur
Twinkling souls shining bright,
Appearing not just after the twilight,
It takes time for them to appear,
At night, when you fall asleep, O Dear!

After the Sun has set, they shine bright,
To illuminate the world at the night,
I wonder, why they appear?
In the dark why don't they fear?

Rigel of the Orion at the night,
And Vega of the Lyra shining bright.
Regulus, Deneb and Antares appear,
Growl of the Canopus you can't hear.

Sun in the day shines bright,
But millions other at night don't let you fright.
Each night they'll appear,
But a time will come when they'll disappear.
-Manreet Kaur