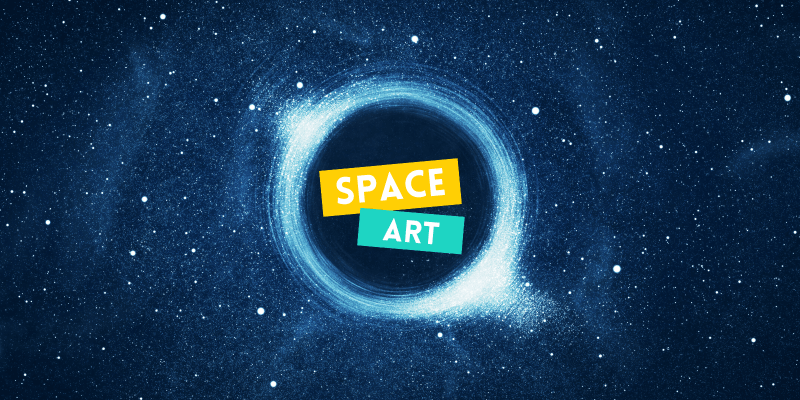 Artientifique
By Aisha Javid Ali Mir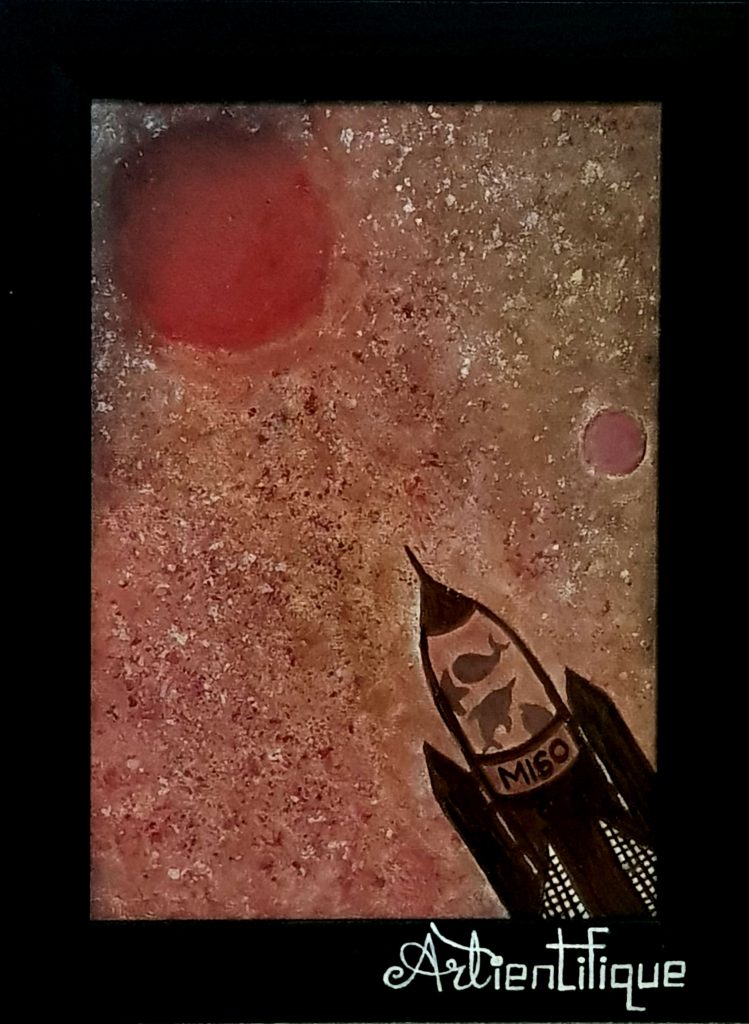 I'm a young student space enthusiast, passionate about sustainability and environment conservation, world's first artist to take up the mission to collect, segregate, upcycle and convert old and expired cosmetics into unique environment friendly paintings. A tiny contribution to save Earth  from marine biodiversity degradation caused by wrong disposal of cosmetics. An effort to make the dream of a clean and green Earth come true.
This fine art is basically my environment conservation initiative named ArtientifiqueIt is a French word which means a person who practices art and science simultaneously. As I'm solving an environmental problem in an artistic way, hence these paintings are also named as Artientifique paintings. 
You will see a common element in my worksI put a lot of efforts on the sky. I try to show the mesmerising colour shading in the sky.I think people should observe the beauty of nature, there is so much to explore. 
I try to show the different shades of nature in my paintings, I invite them to stand and stare, take dive deep in the subject.Art is showing your perception of the world in a creative style. Hence, every painting has a message to be delivered. 
I decided to reflect on these values in my artworks, which would act as a pause button in life for us. Something more than a painting, a frame making you smile, as if it was a mirror. It should give you a chance to stand still and dive deep, observe every single detail, then enjoy the big picture.
I love doing Space Art, mostly fiction works. Below is one artwork from my ongoing space art series, titled: REFUGEE. A mission by the marine creatures to explore life through studying the presence of water on the red planet Mars, as their habitats are severely damaged by pollution on Earth, they wish to find a suitable environment in Mars colonies to sustain their lives.
This is an inspirational work from the UAE's Hope Probe Mars Mission.