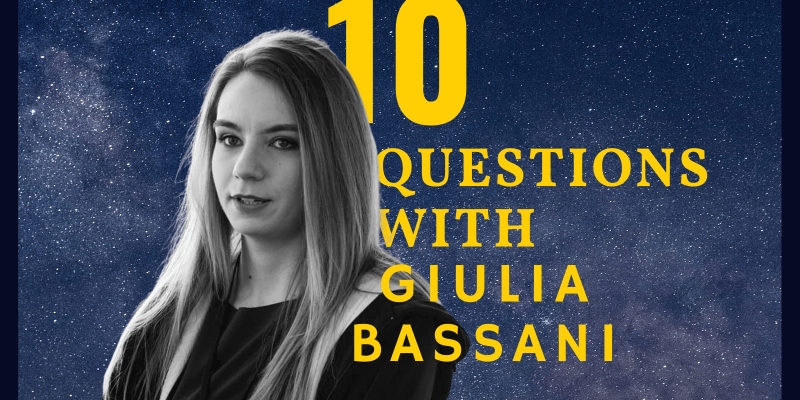 *This interview was taken in the month of march, the release was delayed due to covid-19
Giulia Bassani
Your dream will be the only engine that keeps you going.
An aspiring astronaut, Aerospace engineering student, Author, National coordinator for Moon Village Association are some of many things that define her. I asked Guilia C. Bassani from Italy to share her journey with us and talk to us about her passion towards space.
---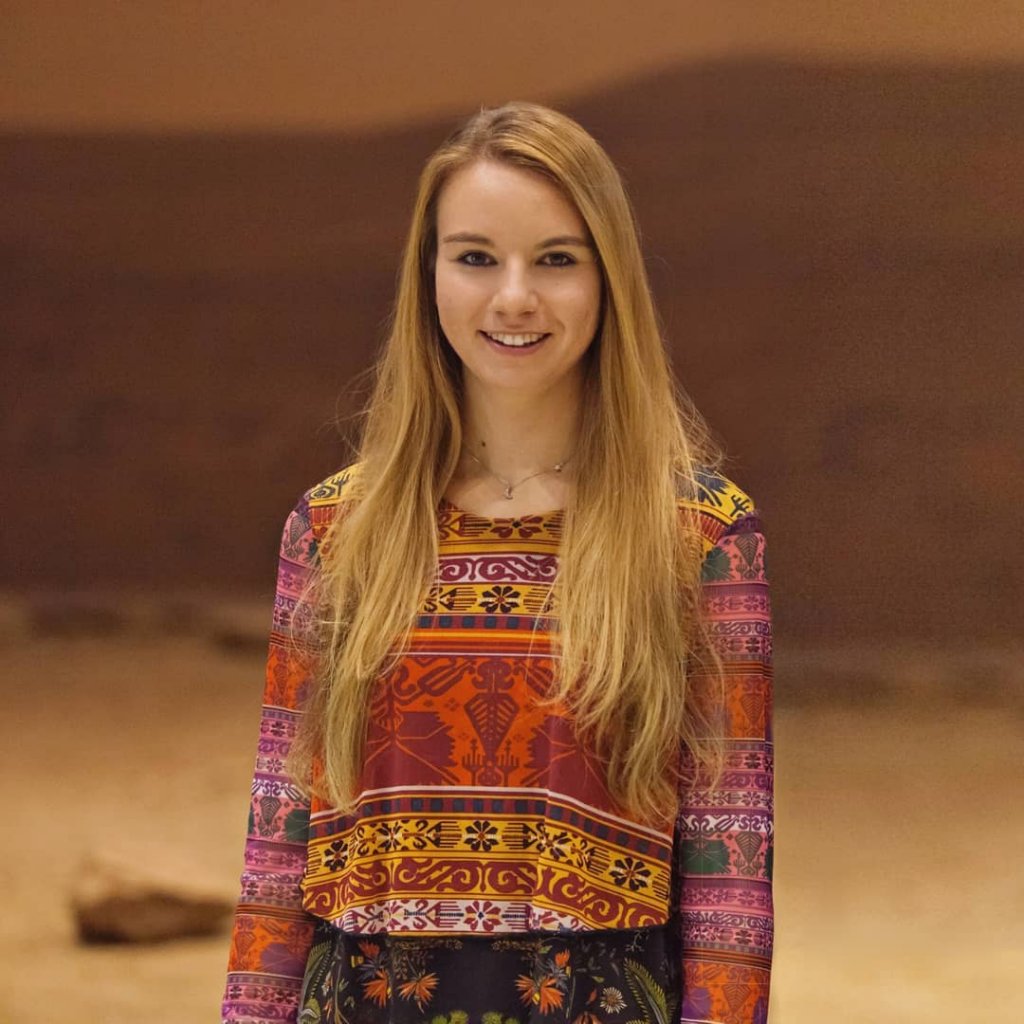 What is the earliest memory you have of scientific exploration?
I have always had a deep fascination for science in general and when I was a child I loved animals and nature. My passion for Space began when I was in middle school and I found myself casually reading "The secret key to the Universe" by Lucy and Stephen Hawking and that was how everything started. From that moment on I never stopped reading about space.
What made you passionate about space and when did you decide to follow the path of "Aerospace Engineering"?
I was at the third year of high school and our teacher showed us a video of Samantha Cristoforetti – first Italian woman astronaut – arriving on the International Space Station. It was 2014 and to be honest, before that moment, I didn't have any clue about the existance of a Space Station and I had no idea that "astronaut" was a real job. Her mission was the first one that I followed entirely and that's how I approached the field of astronautics and engineering, which I fell in love with immediately. You see, for my entire life till around that year I had been practicing artistic gymnastics at a high level. Trainings were very hard, the discipline was very strict and in general it was very demanding both physically and mentally.
So after being used to that kind of life and demand for 11 years, I realized that when I thought about my future and a possible career, anything that wasn't as challenging felt just boring, if that makes sense. Before discovering astronautics I was kind of lost actually, I liked space but I didn't consider it as a job, I used to think I could become a vet maybe, or some kind of scientist, but nothing really gave me the spark I was looking for. With Cristoforetti's mission I finally discovered what it really meant to be an astronaut as a job and all that it involved, and I realized that was exactly what I was looking for. It felt like that path was just made for me. I took it without thinking twice.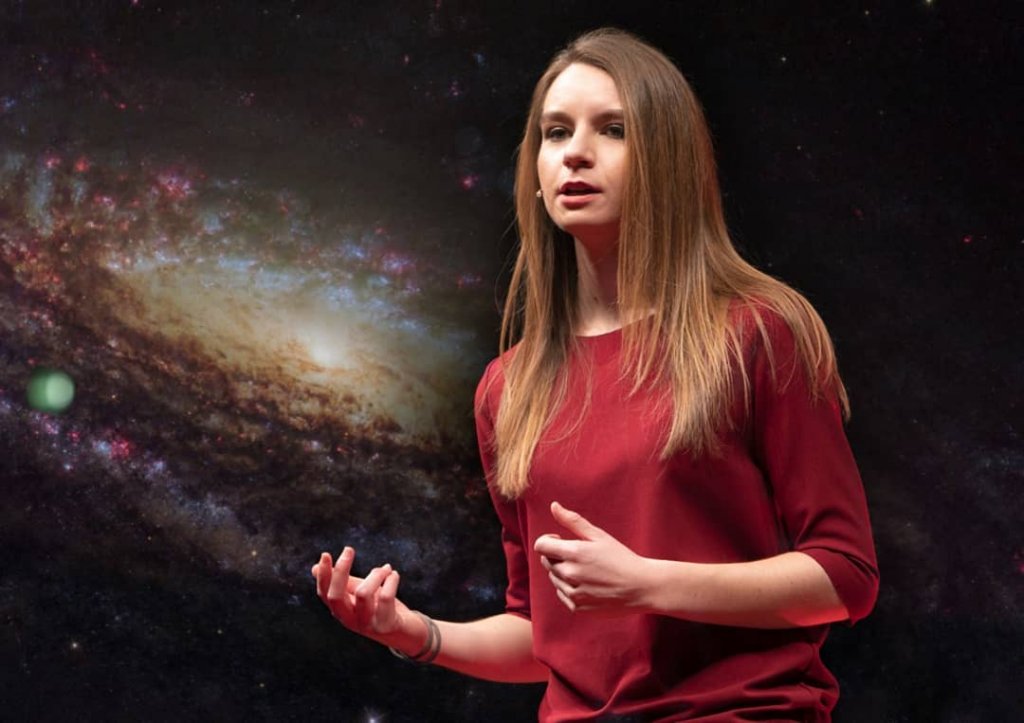 How is the scenario of space education in Italy, What challenges did you face in achieving your goals?
There isn't really any kind of particular space education in Italy and I think this varies from school to school. I was lucky enough to have a physics teacher who was passionate about this subject and passed it on to us. Most of my space education however comes from extracurricular activities I decided to take part in, like the ESO Astronomy Camp in 2015 or the Odysseus Space Contest in 2016. Usually those who want to pursue a career in this field go to study aerospace engineering (like me), astrophysics or astronomy at University.
What does it feel like, authoring such a well received Sci-Fi novel ("Ad Martem 12") at a very young age?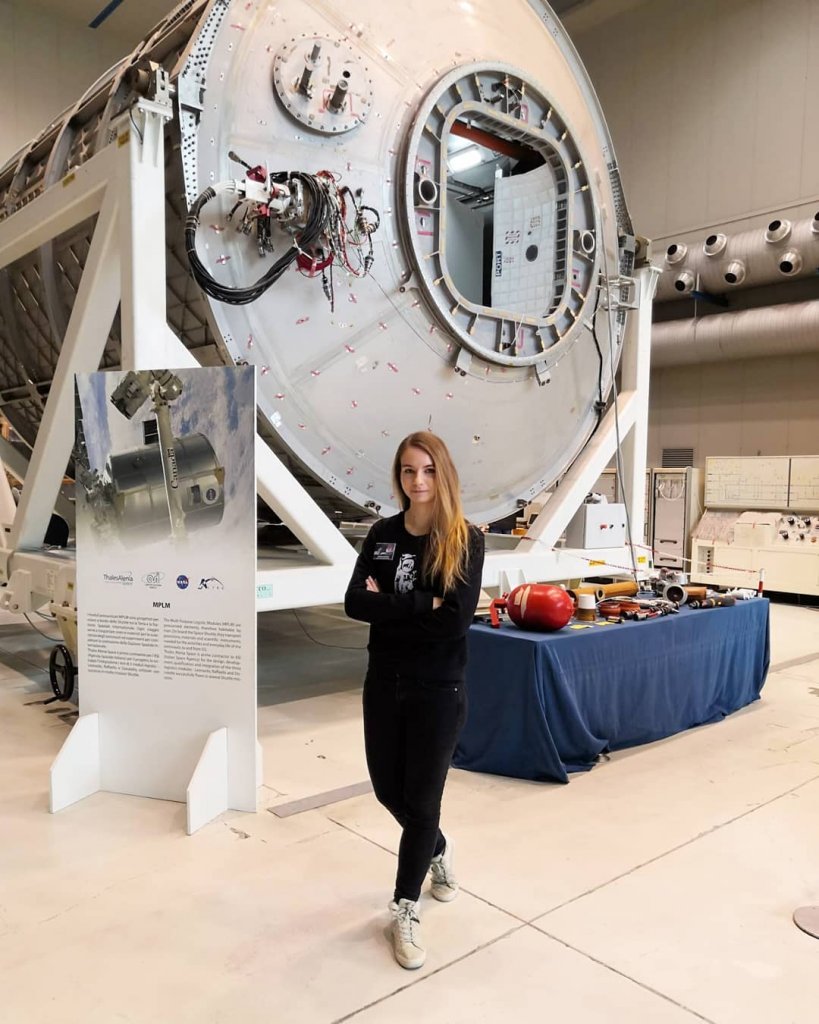 I mean, I've been writing since I was like 7 and always wanted to write real books. Ad Martem 12 isn't actually the first one, I wrote and completed other two books at age 13 and 15 but never published them (and thanks God, they're so embarassing!) The fact that AM12 has been received well by the readers is something that fills me up with joy, it's really the best reward a writer could ever ask for. If I sit at my desk and write, it's because I have a deep necessity to tell a story, I'm basically putting a part of myself in it, so I'm giving each reader a piece of my soul and all I can hope for is they'll treat it well.
Do you have any favorite sci-fi Movies/TV/Books? If yes, then which ones and why?
My favorite film ever of all times is Interstellar. Its such a perfect mix of science, fantasy, action and poetry. Every time I watch it I keep having the same chills of the first one. My favorite SciFi book is The Martian, Andy Weir is simply brilliant.
What was the inspiration behind the book? Did you know you would be publishing it when you started writing it?
I wrote it after winning an engineering contest with the project of a base on Mars and I remember wondering "What would happen if I lived inside that base? Wait, what if I was born inside that base?" and that's how I got the idea. I decided I wanted to tell a story that could be at the same time entertaining and teaching something about space exploration – and that's why I completely based it on a scientific groundwork –
I wanted the protagonists to be teenagers like anyone, put them on Mars and see what would happen. Boom. Here is Ad Martem 12. At first I didn't know I would actually publish it because I was at the last year of high school and while writing I was also preparing my graduation exam. After graduating I decided to self-publish it on Amazon in Italian and English so that everyone could enjoy their trip to Mars.
What is your realization of the Moon Village Implementation as a National Coordinator of MVA (Moon Village Association)?
In June 2019 I was offered to be the National Coordinator in Italy of the Moon Village Association and I decided to accept, considering it an opportunity to learn something new and develop some leadership skills. For who doesn't know, the MVA is a global non-governmental organization founded in Vienna in 2017 to foster the realization of a "Moon Village" which represents all the missions that will bring us back to the Moon to stay. I have a team of students like me with whom I'm working on some projects for the MVA, like the development of an app about the Moon or organizing conferences and public speaking events. For now we're mainly focusing on outreach on our territory.
In 4 billion years our star will explode and we better not be here when that happens.

Giulia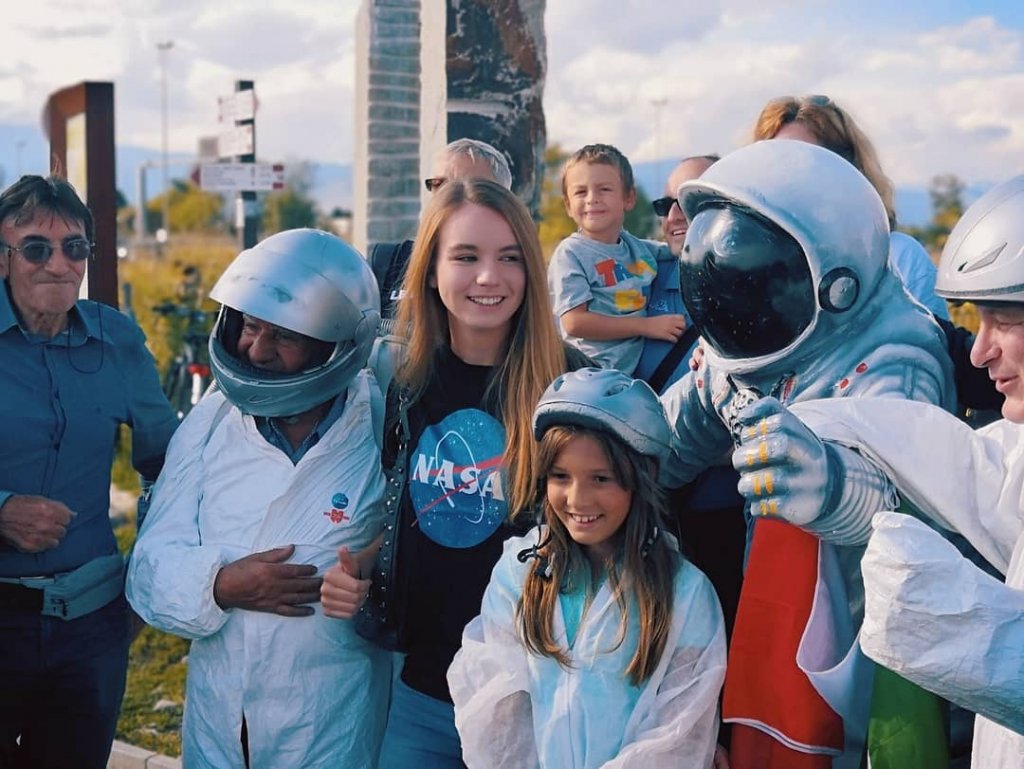 What do you think about "Humanity's Expansion Beyond Earth" and "Democratizing Moon"?
Well, what can I say, that's our future. We don't really have an option unless we want to face extinction. All that we're doing is small steps, one at a time, we're just at the beginning, but we better keep going. In 4 billion years our star will explode and we better not be here when that happens.
What is your vision for the future? Where do you see yourself going next?
The big goal now is my degree. In March 2021 I'll get my bachelor degree in aerospace engineering and then it'll take 2 more years for a master's. Meanwhile or after that I'll apply for a job in my field, my goal is to work close to space exploration. Then when ESA astronaut selections open, I'm going to apply.
What would you like to say to the next generation of explorers starting up in the space field?
I would say, find what you love and do it with passion, study a lot, but also have fun and don't worry too much. Also dream big, because during hard times – and I promise you they'll come – your dream will be the only engine that keeps you going.
---
At the time of this interview, it had been only over 2 months since her second novel "KALOPSIA" was published. The Turin born Giulia is known as @astro_giulia to over 22k followers on her Instagram. Giulia is now self-learning Chinese and Russian, coordinating moon village association, balancing work and study and does science communication. All while pursuing her dream of becoming an ESA Astronaut.
---
Looking for Giulia's books? you can check the links below.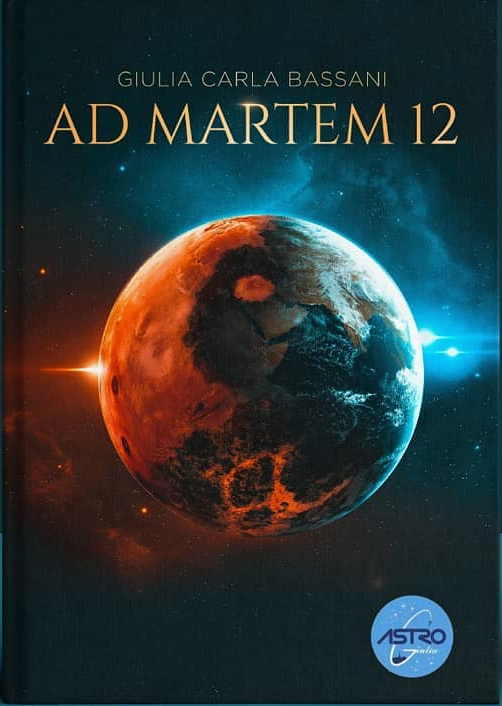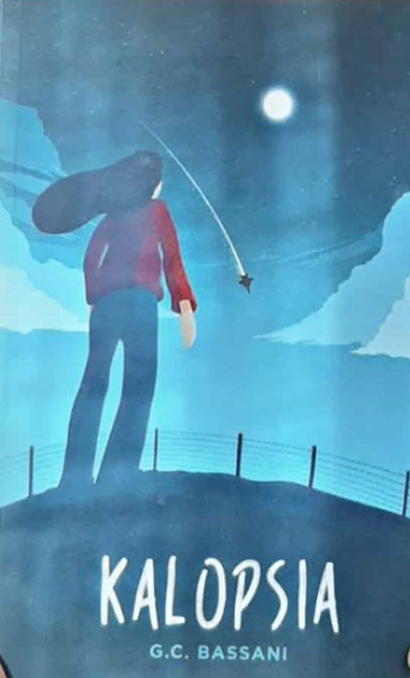 ---